2020-11-15
Will the Armenia-Azerbaijan peace deal end Europe's most intractable conflict?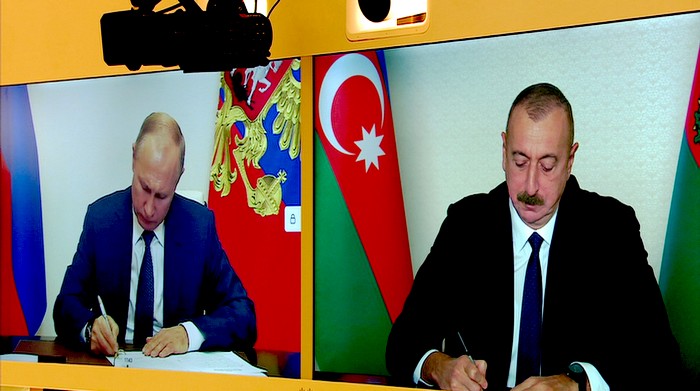 On November 10, Armenian, Russian and Azerbaijani leaders agreed to a ceasefire in Karabakh and a peace deal. If fully implemented, this deal will end the 30-year-long conflict, which is in fact Europe's most intractable conflict.
First, briefly on the conflict background: Since the early 1990s, Armenia has occupied nearly 20 percent of Azerbaijan's sovereign territory, ethnically cleansing all the occupied areas of their indigenous Azerbaijani population. As a result, over a million Azerbaijanis today are displaced in their own country, living as internal refugees/IDPs (internally displaced people). The UN Security Council and General Assembly condemned this illegal occupation, demanding Armenian forces to be withdrawn from the occupied areas of Azerbaijan. Armenia simply ignored the resolutions, and great powers did nothing to force Armenia to comply with the international law. Peace talks between Armenia and Azerbaijan during the last 26 years, mediated by Russia, U.S. and France, led to nowhere, primarily because of Armenia's intransigence to release any occupied area from its occupation and its demands to establish a second Armenian state at the expense of Azerbaijan's sovereign territory. Finally, a series of provocations by the current Prime Minister of Armenia, Nikol Pashinyan, led to increased tension and outbreak of violence on Sep. 27, which turned out to be the worst armed confrontation between the two countries since the 1994 ceasefire. Azerbaijan responded to Armenia's attacks. Relying on its technological superiority and professional training of its soldiers and special forces, within a short period time Azerbaijan was able to liberate a large portion of its territories from Armenia's occupation.
Read more...