2020-10-28
Press release by the Consulate on Armenia's attacks on Azerbaijani civilians in Barda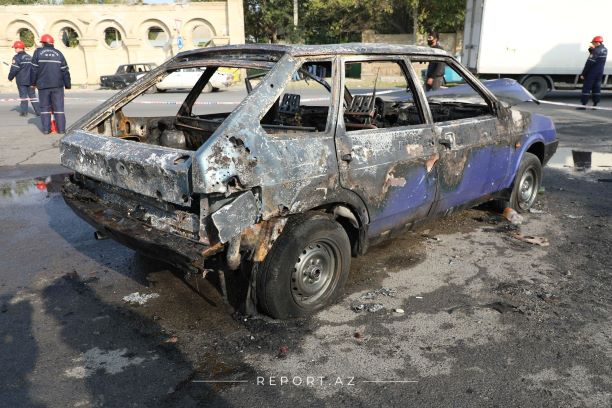 On October 28, Armenia, violating once again the U.S.-brokered humanitarian ceasefire, launched missile attacks against Azerbaijan's Barda city targeting residential areas and business districts. Armenia used Smerch rocket launchers, firing dozens of missiles with internationally banned cluster munitions, which have killed at least 21 civilians, and wounded over 70. It is the deadliest attack on Azerbaijani civilian population since Armenia unleashed a new war against Azerbaijan on Sep. 27.
This deliberate attack follows Armenia's October 27 attack on the same city that killed at least 4 civilians and wounded 10.
The City of Barda is situated far away from the conflict zone. Deliberately targeting civilians is a war crime and a crime against humanity.
These missile attacks were launched from the territory of the Republic of Armenia. They have reportedly been ordered personally by David Tonoyan, Armenia's defense minister, aiming to instigate a regional war by attempting to prompt a retaliatory attack by Azerbaijan against targets within the Republic of Armenia. Since beginning a new war of aggression against Azerbaijan on Sep. 27, 2020 it has been the goal of Armenia to involve its military treaty ally Russia in the conflict. Despite these provocations, Azerbaijan has announced that it has not and will not target the civilian population.
Armenia's attacks on Barda were preceded by its mass missile attacks on the City of Ganja, Azerbaijan's second largest city, on October 4, October 11 and October 17, killing and injuring many civilians. Since September 27, as a result of Armenia's deliberate attacks on Azerbaijani civilian population, 91 civilians, including at least 12 infants and children, have been killed and over 370 severely injured. Moreover, around 3,000 houses and civilian objects, including hospitals, medical facilities, school buildings and kindergartens were extensively damaged.
In the early 1990s, Armenia illegally invaded and occupied 20% of Azerbaijan's sovereign territory, expelling 800,000 Azerbaijanis from the occupied regions, including Nagorno-Karabakh and seven adjacent districts.
The United Nations and the United States condemned this illegal occupation and demanded that the Armenian forces withdraw from Azerbaijan. Armenia refused to comply and has kept the territories of Azerbaijan under its illegal military occupation, not allowing 800,000 Azerbaijanis to return to their homes for the last 30 years.
Azerbaijan wants peace. For peace to happen, Armenia must withdraw its armed forces from the occupied territories of Azerbaijan, as demanded by the UN Security Council resolutions, and allow forcibly displaced Azerbaijanis to return to their homes. Then the Azerbaijanis and Armenians of Nagorno-Karabakh will build a prosperous future together, living in peace again as they did so for many centuries.
Photos and videos from the Barda attack can be accessed here: https://drive.google.com/drive/folders/1-t9B6iQiHsDfhhI-t1hakxaM0nQgYJ3M