2018-06-11
Baku Summer Jazz Days wrap up with spectacular concert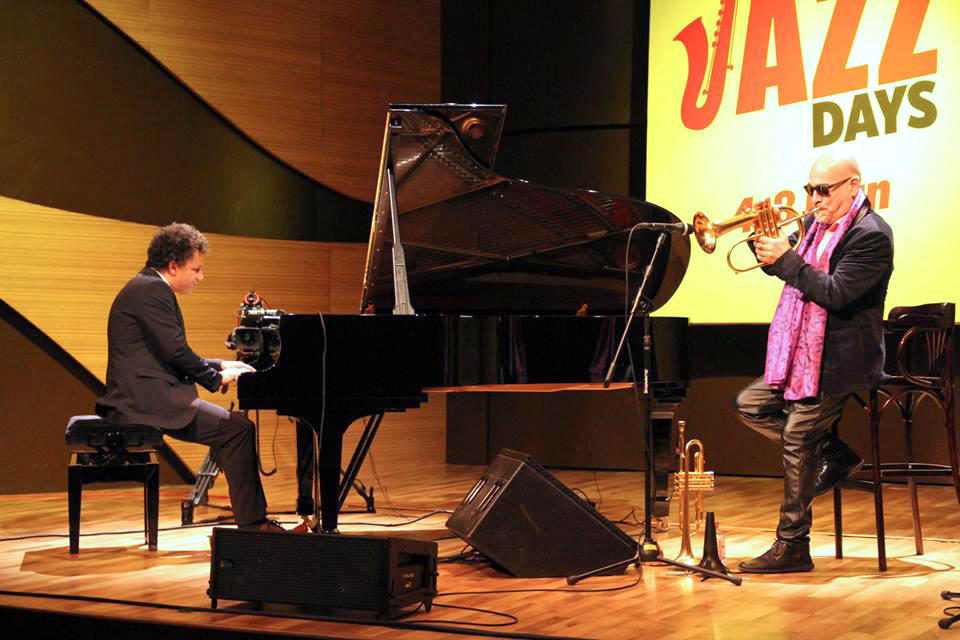 AZERNEWS: Baku Summer Jazz Days came to an end on June 8, after five days of hosting spectacular music performances.
Addressing the event, French Ambassador to Azerbaijan Aurelia Bouchez said that new international project promotes the rapprochement of cultures of peoples and countries.
The host of the evening, radio and TV presenter Rahib Azeri spoke about the traditions of jazz in Azerbaijan.
The festival closed with spectacular concert of renowned French musicians- Jacky Terrasson (Piano) and Stephane Belmondo (trumpet) with their new project titled TERRAMONDO (Mother).
The musicians appeared on the stage of International Mugham Center and wowed the audience with their performance.
The main secret of their success is that they have been friends for over thirty years, and during this time the musical and emotional harmony of two souls and hearts has won jazz fans at their more than 150 concerts in more than 20 countries around the world.
Jacky Terrasson (Piano) and Stephane Belmondo (trumpet) mesmerized spectators with their extraordinary talent.
Moreover, Terramondo project is dedicated to all mothers of the world, as well as to women who replaced the mother. Read More...